The Alchemical Process of Poetry 
An E-class
A Poem A Day
For 30 days in July

"As far as we can discern, the sole purpose of human existence is to kindle a light of meaning in the darkness of mere being." CG Jung
Poetry can be a powerful and transformative practice. We all get stuck in the muck of our lives, but poetry can turn this darkness into compost for the soul. Join our class and we will guide you through this process. We will support you in turning what seems to be meaningless angst into meaningful expression.
No poetry experience needed, we will not be critiquing or teaching poetry. We will be encouraging you to release the magic language of poetry. You will explore the shadow and the light in order to wake up your inner muse and turn metal into gold. I call this intuitive poetry, poetry from the heart. Poetry can access the voice of your inner wisdom and open doors that you didn't even know were there.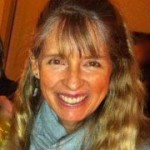 Ann Barton, MA, CTACC, is a Transformation Counselor and Life Coach working with individuals and groups to encourage the process of healing through the often painful times of change into the creative experience of our lives. I wrote a poem a day for thirty days as a way to make sense of the grief of my fathers death, which inspired me to create this class. For the whole story go to: http://www.annbarton.org/blog-2/
I am the poet of the Body and I am the poet of the Soul
The pleasures of heaven are with me and the pains of hell are with me,
The first I graft and increase upon myself, the latter I translate into a new tongue.
Walt Whitman
It's powerful to make this commitment if it is what draws you in, though not everyone writes a poem a day. The basic purpose is to write poetry from your heart, shine light into the shadows and play with your muse, no matter how often it fits into your life.
You will be immersed in a creative, safe and non-critical atmosphere to write your own poetry. Our class will provide ideas, some structure, and a wealth of support. You can work independently or join in the vibrant discussions on our private Facebook page.
Why join?
This class will inspire you to get in touch with your creative voice. The commitment of writing a poem a day within the container of the class will help release your own Muse and free the poet within. You will find yourself more perceptive, appreciative of the beauty within and without, and you will create personally meaningful poetry!
Poetry can be transformational. It has the power to help us tap into the unconscious mind. In times of transition and when we question our purpose in life, poetry can guide us through grief, despair, and dark times. Poetry helps stir the compost of our lives, turn it over, and uncover fertile soil for the purpose of new growth.
You will receive a video, where I will introduce myself, talk about the class and read some poetry.
This is not therapy but it is a therapeutic experience. Jung healed himself of a very dark time in his life by drawing Mandalas. He talks extensively of the alchemical process that creative expression can unleash. So lets unleash it together!
A poem a day, for the month of July for only $60! Thank You!
Please register here:
[contact-form] [contact-field label="Name" type="name" required="true" /] [contact-field label="Email" type="email" required="true" /] [contact-field label="Website" type="url" /] [contact-field label="Comment" type="textarea" required="true" /] [/contact-form]
TESTIMONIALS:
"A Poem-A-Day accessed places I had buried inside. It brought hidden emotions into the light where they could be reflected upon, then healed. Playing with words each day gifted me me with great joy and profound insight. On the days where the prompt was purely for fun, I enjoyed tickling the edges of my imagination to see where they would take me. This was a safe place to explore. To be raw. To be honest. My poet partners on the journey have been incredibly supportive. They are fascinating human beings with amazing things to share. Their poems cracked my heart wide open. Thank you for providing this golden opportunity for growth and connection.
If I had my choice, I'd read and write poetry all day, but work and other things get in the way. I found that the format of the class offered some structure and guidance while offering freedom at the same time. That combo works best for me. I tapped into some hard emotions and had fun on lighter days. All in all, it was a very positive month. I met lots of new soulmates and was awed by the amount of talent in the group.
Keep writing. Keep reading. Keep creating. Be honest. Push past your safe boundaries. Go deep. Enjoy the process. Don't be critical or judge what comes out." – Diane Therese Nichols
"Really good and inspiring. Even a few minutes can spark inspiration or bring us back to a grounded or enlightened state. Also, it's fun to write on a theme-many ways to interpret. I appreciated the time dedicated to my muse and the commitment to write/post daily. It was also neat to see "likes" and others' writing. And, I got a lot out of the daily prompts and themes. Thank You!"
– Heather Hutton
"What an amazing gift you have put out into the world.  You are truly an inspiration.  And an alchemist.  You will never know the multitude of lives that you have touched and the lives that will continue to be touched by the rippling affects of your poetic invitation.  I do hope that you will offer it again." – Tina Kelly Green
"Ann Barton, I am so in debt to you for pulling out my muse. I've been writing (with grandmothers translating) since I was three years old. I am bolder today than I have ever been. Not to mention discipline. You really have no idea. I'm so very thankful. Life transforming, girl."- Lynne Hazard Florin
"Oh, Ann… do you see what you've started here? Roll a snowball down a large enough hill at the right moment and soon the mountains echo with the thunder of a mighty avalanche… or lovalanche in this case. Gratitude is too shallow a word (maybe there is none) for this gift you have given us, dear Ann!" – Dennis Freese