"That hurt we embrace turns to joy. Call it to your arms so it can change!" – Rumi

"Ann brings strength, love and a deep wisdom to her practice. I am in loving gratitude for the work she does." R. S.
Growth can often be difficult and painful, like growing pains. When we can be present with the experience of change, allowing the feelings — both physical and emotional — to unfold as they are organically designed to do, we can experience a transmutation. There is an alchemy that transforms the growing pains into gratitude and love.
We can begin to feel gratitude for life itself, even for the journey into the dark recesses of the night. More importantly, we experience gratitude for the love we have for ourselves and for our courage to stay awake on our soul's journey.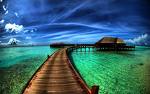 As a counselor and life coach, I help you explore your relationships and purpose in life. I help you grow from limiting beliefs and negative thoughts into feelings of gratitude for the new life you have the opportunity to build.
Often people come to me during times of divorce, break-ups, wanting a new relationship, parenting challenges and career changes.  These life shifts are frequently accompanied by uncomfortable feelings of fear, anxiety, grief, anger and depression.
I see this as a powerful time–as an opportunity for you to shed old patterns that no longer serve you. I guide you more deeply into your own wisdom and creative potential.
Ultimately, out of the ashes arise new possibilities, a deeper sense of self and a direction that more closely fits who you truly are!